My interview on Live Journal by Charlie Cochrane

I'm

featured on a Northwest

Blogger's blog! (Scroll or read through the more recent postings!)
<![if !supportLineBreakNewLine]>
<![endif]>
Author Events/Appearances:

Saturday, March 14th, Arts & Craft Fair, West Valley High School, Spokane Valley, WA
Sat & Sun, March 28th & 29th , Arts & Craft Fair, Shadle Park High School, Spokane, WA
Please contact me if you'd like me to speak to your group.
Spokane Authors and Self-Publishers
Listed Speaker
Name: D. Andrew (Dave) McChesney
Contact: daveeva@comcast.net (509 325-2072 (h) or (509) 768-6178 (c)
Will speak to: Writing Groups, Book Clubs, Historical Associations, Naval History, Age of Sail Enthusiasts, and more.
On (subjects): Writing, Publishing, Marketing, History, Naval History, Age of Sail fiction, and more
For: an opportunity to sell books and art work
Notes:

Does not claim to be an expert on any of the above, but over time has learned a lot and enjoys passing that along to others.
Acknowledgements:
While it is customary for published authors to acknowledge those folks who have helped them realize the dream of having a book on the market, I feel that even at this point, I can thank and acknowledge many, many people. Your support and feedback has been and continues to be encouraging. (I'm sure to leave some out in compiling this list. If I do, it is a memory thing and not that I don't appreciate your encouragement and help.)
For instilling a love of reading, which led to a desire to write: my late parents, William and Irene, and my recently departed sister, Leslie Ann.
For unabashed enthusiasm for my work and showing me (and many others) the ins and outs of the publishing world: Anne.
For chapter by chapter dissection of the first book: Carolyn, Nanette, Locke, Marilee, Michelle, Shanti, and Irene.
For enthusiastically reading the first two books: Helen and Matt.
For valuable advice on query letters, even as she sent me a rejection notice: Nadia.
For overall support and encouragement: Eva, Jessica, Connie, fellow Spokane Club employees, fellow Inland Northwest Corvair Club members, members of Spokane Authors and Self-Publishers, and many others.
Page updated: 03/11/2020
<![if !vml]>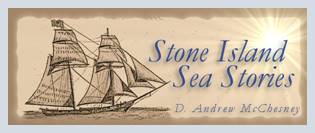 <![endif]>