My interview

on Live Journal by Charlie Cochrane
My

video interview

by Anne Mini, "shot" at the 2012 PNWA Conference
More from

the above

video interview
We'll do another Signed Book Giveaway when Facebook page reaches 100 "likes!"
<![if !vml]>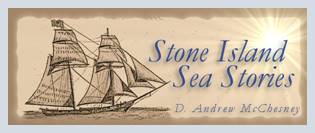 <![endif]>  is available through:
Outskirts Press' Bookstore (www.outskirtspress.com/bookstore/9781432780371.html)
Outskirts Press' Author Web-page (www.outskirtspress.com/Beyondtheoceansedge)
Amazon (www.amazon.com/dp/1432780379) AVAILABLE ON KINDLE™
Barnes and Noble (www.barnesandnoble.com/w/beyond-the-oceans-edge-d-andrew-mcchesney/1110841420?=9781432780371&r=1&)  AVAILABLE ON NOOK™
Price reduced to $2.99 for Nook™ and Kindle™ editions!!
It is also available at:
Auntie's Bookstore, 402 W. Main St., Spokane, WA  
Hastings Books, 2512 E 29th Ave., Spokane, WA  
Hastings Books, 1704 W. Wellesley Ave., Spokane, WA         
Hastings Books, 15312 E. Sprague Ave., Veradale, WA  

Acknowledgements:
While it is customary for published authors to acknowledge those folks who have helped them realize the dream of having a book on the market, I feel that even at this point, I can thank and acknowledge many, many people. Your support and feedback has been and continues to be encouraging. (I'm sure to leave some out in compiling this list. If I do, it is a memory thing and not that I don't appreciate your encouragement and help.)
For instilling a love of reading, which led to a desire to write: my late parents, William and Irene, and my recently departed sister, Leslie Ann.
For unabashed enthusiasm for my work and showing me (and many others) the ins and outs of the publishing world: Anne.
For chapter by chapter dissection of the first book: Carolyn, Nanette, Locke, Marilee, Michelle, Shanti, and Irene.
For enthusiastically reading the first two books: Helen and Matt.
For valuable advice on query letters, even as she sent me a rejection notice: Nadia.
For overall support and encouragement: Eva, Jessica, Connie, fellow Spokane Club employees, fellow Inland Northwest Corvair Club members, members of Spokane Authors and Self-Publishers, and many others.
Page updated: 11/24/2013